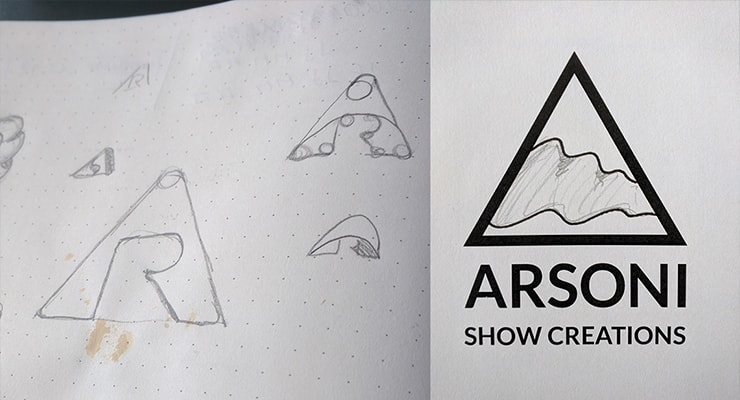 The meaning behind the brand title was used as inspiration for several first concept sketches to create the best logo.
Two concepts were made based upon the original concepts. The client could choose which concept he wanted as the final logo.
The logo was made pixel perfect and delivered as JPEG, PNG and SVG (vector) together with custom user guidelines.
Project Details
Client: Arsoni Show Creations
Date: June, 2017
Arsoni Show Creations wanted a unique and simple logo for their stage lighting company. I started with research about the company and it's name. 'Arsoni' has one translation which says 'someone who puts
things on fire'. Not wanting a literal translation, I focused on two concepts. The first resembles a stagelight (cone) with a silhouette. The second concept is based upon the Northern Lights.